SUMMER 2012






Events

Today, Thursday May 17
SJ and Darcey Steinke read about (and show slides from) a joint expedition to a derelict cemetery in Queens.

"Double Take: It's a commonplace—we all see things our own way. When three pairs of authors each trade takes on a shared experience they reveal just how different perception and prose can be."

7 PM at apexart, NY
291 Church Street, NYC, 10013
t. 212 431 5270
www.apexart.org
Directions: A, C, E, N, R, W, Q, J, M, Z, 6 to Canal or 1 to Franklin.


New & Recent Work

The SKIN video: commissioned for an online art exhibition at the Berkeley Art Museum from March 1-May 31 2011, it features a new iteration of her Skin project in the form of a collective reading: 191 video clips of her participants showing off their tattooed words and saying them aloud, assembled into a new story. (Full information about the SKIN project here.)

Just out and available to read online in Dewclaw Journal, SJ's story The Divorce, entirely made up of words taken from a single page of the NY Times.

Also just published, The Official Catalog of the Library of Potential Literature, to which SJ contributed a description of the Slow Book.


| | |
| --- | --- |
| | Mimi's Dada Catifesto, written and illustrated by SJ: a children's book about a dadaist cat, now out from Houghton Mifflin! |

The Swan Brothers, a story for My Mother She Killed Me, My Father He Ate Me, edited by Kate Bernheimer. There is one typo: "you'd" for "you." See if you can find it.

"Crumb Sweeper," a story for the

Significant Objects

project.

"Consuetudinary of the Word Church, or, the Church of the Dead Letter," in McSweeney's No. 31.

"Mars, Marred, Married," in FENCE vol 11 #2.

"Early Dispatches from the Land of the Dead," in Conjunctions #51, The Death Issue.

"King Cow", a short story, appears in

Conjunctions # 50: Fifty Contemporary Writers

.

"'n'", a short story, appears in

Wreckage of Reason, an Anthology of Contemporary XXperimental Prose by Women Writers



Mauve, an essay on the color, for

Cabinet Magazine.



The Long Relay, a long-distance collaborative writing project for London's Serpentine Gallery.

Half Life, a novel about conjoined twins, chosen as one of the

Village Voice

's favorite books of 2006, and winner of the Tiptree Award.

The Cat's Meow,

Guernica Magazine



The Chicken-Chasing Queen of Lamar County, by Janice Harrington, with illustrations by SJ, has been honored by the following distinctions, among others:


CCBC Choice (Univ. of WI), 2007
Children's Books: 100 Titles for Reading and Sharing, New York Public Library, 2007
Parents' Choice Award Winner, 2007
Charlotte Zolotow Award / Highly Commended, 2008
Booklist Editors' Choice, 2007
Horn Book Magazine Fanfare List, 2007
Kirkus Reviews Editor's Choice, 2007
Illinois Monarch Award: K-3 Children's Choice Award Master List, 2007
Maryland Black-Eyed Susan Award Master List, 2007
CYBILs award



SKIN
...grows slowly. Full information here.

What's the SKIN project? SKIN is a mortal work of art: a story tattooed on readers' bodies, one word at a time. The call for participants first appeared in Cabinet Magazine, issue 11 (Flight); you can also read it here. The title and first word were published in sequence on Monday September 8 at Bowery Tattoo. See here for documentation. In a surprising turn of events, this project has been covered in The New York Times "Year in Ideas" 2004, Newsweek, the New York Post, the Village Voice, USA Today, The London Observer, The Sunday Telegraph, The Toronto Star, The LA Weekly, The Seattle Times, Print, Step, Res, Black Book, Decode, Tattoo Highway, German Glamour, Italian Elle, the Dutch newspaper NRC Handelsblad, the Swedish Dagens Nyheter, the Argentinian Clarin, and on CNN, NPR's All Things Considered, BBC radio (twice), BBC Scotland, German public radio, Canadian public radio, Canadian book television, Swedish national television (see "Ett dödligt konstverk" and click on "se reportaget") and Polish news radio. It has been blogged, parodied, and spawned a Yankee Pot Roast competition and a sermon. Most recent count of participants: over 1780, approximately 315 to go. Applicants should expect major delays: SJ is doing this all by herself.

Shelley Jackson Talks with Vito Acconci, The Believer, Dec/Jan 07

9/11 and the Numberless New Yorks, an essay on Jenny Holzer's 7 WTC installation, The Poetry Foundation

MuTT (Mutant Typology Test)

"The President's Mouth," The Brooklyn Rail, September 2006

"Songs for Mouth-Listeners," Moistworks, June 27

"The Original Death & Burial of Cock Robin," a long essay about literature and taxidermy, appears in Conjunctions #46.

"The Short-Term Memorial Park" is included in

Paraspheres

, ed. by Rusty Morrison and Ken Keegan.



"The Marquis de Wonka" appears in

Sex and Chocolate,

ed. by Richard Peabody and Lucinda Ebersole.
A story called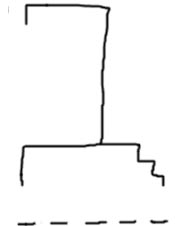 (yes, its title is a picture) appears in Conjunctions #45, Secret Lives of Children.

"Here is the Church," a ghost story about Nina Simone, appeared in Black Clock #2, and was also selected for

The

Year's Best Fantasy and Horror.

In "Life in a Glass House" SJ mouths off about the Sims for the Village Voice. A longer version of this essay appears in the anthology

Gamers

, published by Soft Skull. In "Gross Anatomy": SJ reviews the wonderfully strange books of David Ohle for Bookforum. The amazing Kelly Link's new collection of stories, Magic For Beginners, has art inside and out by SJ, and you should also buy her first collection,

Stranger Things Happen,

and her anthology Trampoline, which contains SJ's "Angel." The Iowa Journal of Cultural Studies published SJ's "Musee Mecanique"--a sort of an essay on writing, wind-up toys, Pinocchio, Philip Dick, and voice recognition software. Yet another incarnation of the essay/rant "Stitch Bitch" appears in the hardcover anthology edited by Thorburn and Jenkins, Rethinking Media Change, from MIT Press. Check out Rebirth of Roy, a time-travel story by SJ and Matthew Derby (author of the great Super Flat Times). SJ answers some questions about books as physical objects, and so do a whole lot of other people, for Fantastic Metropolis. Read about "Vitriol," or bile, in The Dictionary of Failed Relationships, edited by Broussard. SJ's latest children's book, Sophia, the Alchemist's Dog, is available from Atheneum. Last but not least:

The Melancholy of Anatomy
Anchor Books, April 2002


SJ's first story collection has ineradicably stained a large amount of wood pulp (apologies to the world's forests). We recommend you ask your local independent bookstore to order it. Of course, you can also get it online. Interestingly, we have found that if you do a search for "The Melancholy of Anatomy" (by Shelley Jackson), Amazon will helpfully offer you "The Anatomy of Melancholy" (by Robert Burton). Of course you already have that, so keep looking. (Or you can just click here.) Sooner or later you will come across SJ's book, which we would like to point out is both shorter and cheaper. (Read about the Shelley Jackson / Kelly Link 2002 book tour, including a high speed blow-out, House On The Rock weirdness, and an ode to the van, on Bold Type. Illustrated!)


For a fairly comprehensive list of older and ongoing projects see here.


IS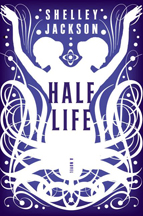 Winner of the James Tiptree Jr. Award!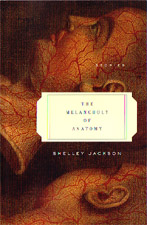 Read about it: